Industrial Use Citrus Fruit Washing Waxing Machine
Features
This Fruit Washing Waxing Production line is widely used for apples, pears, mangoes, citrus, navel oranges, pomelooranges, lemons, grapefruits, peaches and other similar fruits and vegetables. We can customize according to customer requirements.
Fruit Washing Waxing Machine Video
Advantages of the citrus fruit washing waxing machine :
1.Make the appearance of the fruit look bright and increase the advantage of the fruit for sale. at the same time,After waxing, a layer of wax film will be applied to the fruit to keep the fruit away from bacteria And extend the storage time of fruits.
2.It is controlled by PLC and highly intelligent.
3.Citrus fruit washing waxing machine running stably and low noise.
4.Long shelf life of the washing waxing machine.
5.Citrus washing waxing drying machine are simple and labor-saving. Moreover, high efficiency .
6.The all the machine body is made of the 304 stainless steel , easy to clean.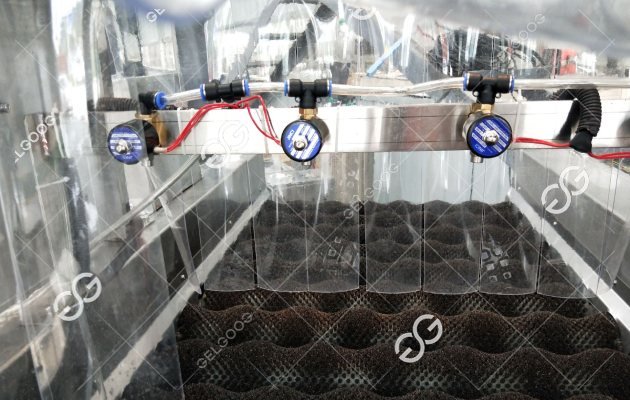 Technical Data
| | | | | |
| --- | --- | --- | --- | --- |
| Machine Name | Length(m) | Width(m) | Height(m) | Power |
| Soaking pool | 6.47 | 1.55 | 1.8 | 1.5KW |
| Lifting | 3.5 | 1.2 | 0.9 | 1.1KW |
| Brush type washing machine | 4.5 | 1.23 | 1.8 | 3KW |
| Air dryer | 5.05 | 1.28 | 2.04 | 1.1KW |
| Waxing machine | 2 | 1.3 | 1.7 | 1.5KW |
| Air dryer | 5.05 | 1.28 | 2.04 | 1.1KW |
| Conveyor | 6.07 | 0.6 | 1.1 | 0.55KW |